Tag: Girl Can Dream
by admin on Sep.02, 2009, under Girl Can Dream, Podcasts
Podcast (girl_can_dream): Download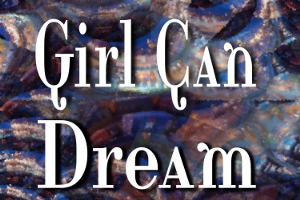 Third Podcast in the Girl Can Dream Series
The previous two podcasts were about my heritage music, gospel and blues.  This third one features some of the work I do using the computer and effects. All the music in this series is written and performed by me, Victoria Gibson, and I have imposed the limitation that I be able to perform it in a live solo concert. I am playing with a computer in one of these examples, but I still count it as a solo work.
The title, "Echoes of You Far Away" comes from the memories of the interesting people that I spent time with this summer who are far away now. The style is a recollection of the naturally echoing space called "The Cistern Chapel" that I speak about in the podcast audio.
In May, I met Pauline Oliveros, Stuart Dempster and David Gamper, the trio known as The Deep Listening Band, in Port Townsend. This ensemble first recorded in the cistern 20 years ago and many sound artists have followed them down the narrow entrance to experience the 45 second reverb since then.  My mission was to document the 20 year anniversary return of the Deep Listening Band to The Cistern Chapel located nearby in Fort Worden with video and photos and to assist with the audio recording.
I journeyed to the location on my Yamaha FJ1200 motorcycle loaded down with all the required gear.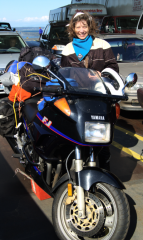 The video and photos that were taken of the band may be released by The Deep Listening Institute as a DVD or on their website, but I am giving a preview of the photos I took of the Cistern Chapel.  I do not include any photos of the band as some of them may be used in the commercial release and we have not finalized the details. The audio was recorded by Jonas Braasch, a colleague of Pauline's from Rensselaer Polytechnic Institute, School of Architecture, Architectural Acoustics Program who is a fine saxophone player. The audio of my experiments was recorded by me using my Zoom H4.
This slideshow gallery includes photos of my trip and some of the cistern itself. It was very dark under the ground and the feeling in the place was unique.
Comments Off

on Echoes of You Far Away
:audio recording, Echoes of You Far Away, Girl Can Dream, improvised music, Pauline Oliveros, podcast, The Deep Listening Band, Victoria Gibson, vix.ca
more...