by admin on Aug.12, 2010, under Concerts, Events, Music, Projects
arabic translation service
Music and Spoken Word – Improvised, Intense and Infused with fun!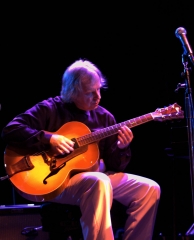 A variety of spoken word artistry provided by:
Max Kala
France Perras
Alice Hamilton
Eric Wyness
T Crane
Music provided by Paul Plimley, piano+guitar; Tommy Babin, upright bass; Phil Emerson, guitar and Victoria Gibson, notebook+vocals.
This event is part of a new summer festival presented by Visions Ouest Productions:
Un nouveau Rendez-vous d'été / A new Summer Rendez-vous
L'ÉTHÉÂTRE 2010
Jeudi 12 Août / Thurs. August 12, 2010
à/at
Auditorium Jules-Verne, Vancouver
5445 Baillie Street, Vancouver (at 37th Avenue, between Oak & Cambie,
close to Van Dusen Botanical Gardens). Skytrain Station 41st. Free parking.
20h00
Tickets : $16 presale online until 6 pm/ Prévente jusqu'à 18h00 ce soir
www.rendez-vousvancouver.com
or $18 at the door
There are two more nights of the festival featuring:
Friday August 13, 8 pm:
Screening of (English subt.) – L'ENFANT PRODIGE / THE CHILD PRODIGY Luc Dionne
Admission: $10 Tickets sold online
Bande-annonce / trailer <http://www.youtube.com/watch?v=I3a3UkDD5gs>
Saturday August 14 – THE CLOSING NIGHT
Screening of PICHÉ, ENTRE CIEL ET TERRE / PICHÉ: THE LANDING OF A MAN
(English subt.) – Sylvain Archambeault
Admission: $10 Tickets sold online
Bande-annonce/ <http://www.youtube.com/watch?v=PAPUeWCaS38&feature=related>
trailer
Followed at 10 pm by L'ÉTHÉÂTROPICAL with DJ Marc Fournier
Une célébration de l'été et un au-revoir à tous les artistes et bénévoles
qui ont participé à L'ÉTHÉÂTRE.
I will miss the extremely fun after party because I will be in New York city.
So you have to come to my show if you want to see me before I go.
Did you like this?
If so, please
bookmark it
,
about it, and subscribe to the blog
RSS feed
.
:concert, improvised music, Paul Plimley, Phil Emerson, Tommy Babin, Victoria Gibson, vix.ca