by admin on Aug.19, 2009, under Girl Can Dream, Podcasts, Projects
Podcast (girl_can_dream): Download
japanese translation service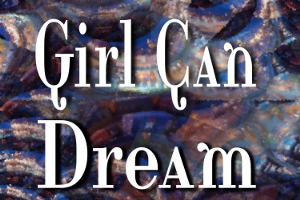 The second podcast of Girl Can Dream, moves into the realm of electric slide guitar. I also realized I don't have many photos of myself on-line, so I started using the timer feature on my camera. This one came out fairly Ok, but the focus is not really sharp yet. I am trying to take a photo of me with no makeup in natural light. I have seen some great portraits lately, so I am inspired to move in this direction.
As always, comments or donations encourage me to keep going in this direction. I would like to hear from you. Girl Can Dream is a new initiative of mine as I usually play with a band. The high costs associated with touring in an ensemble have given me the idea to experiment with a solo project.
Performances will become more polished as I become used to making all of the noise myself.  I may start to add electronics to give me some support, but for now, I am trying to go back to my roots and keep it simple.
Did you like this?
If so, please
bookmark it
,
about it, and subscribe to the blog
RSS feed
.
:audio recording, podcast, Victoria Gibson, vix.ca