by admin on Aug.03, 2009, under Open Source, Podcasts
Podcast (girl_can_dream): Download
russian translation services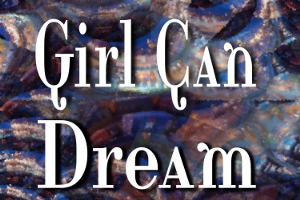 My newest available technology is the podcast and I have decided to start a weekly singer/songwriter podcast titled, Girl Can Dream. I am producing this using low technology, my Zoom H4, set on stereo and an open source wave editor, Audacity on Ubuntu Linux. I am doing a minimum of editing as I plan to record these songs in the studio for a paid download. The next step is to add a payment system to my site and start making material available, for now I will thankfully accept donations.
The music business is changing so rapidly now that I hope I will be able to reach people through my podcast and find an audience for my songs. By minimizing the production, I am keeping costs reasonable, but I am donating a lot of my time. I am hoping that my podcasts can become self-supporting and then I can continue making them. The title of the series, Girl Can Dream, is inspired by my work with Ione at a workshop held at the Western Front in Vancouver.
Last December, I went to a dream workshop and had to  confess that I did not dream, or  I didn't remember my dreams. I was given some directions to work with my sub-concious self and I have been writing down my dreams now. I still do not remember them well, but now I have opened up to dreaming and I realize I dream every night.
Songs come to me from a meditative space that is similar to the sub-concious dream state, but I have learned, through my studies with my Guru Sunitha Bapooji, how to meditate properly. Meditation now helps me to solve my problems and develop my patience. Patience has always been a difficult virtue for me to remember because everything always seems to take so long to develop. Now I must be happy and excited that I can record my songs and you can listen to them.
Please comment and let me know your opinion on the podcast. This is my first step towards distributing my music and I hope that it is a success — after all a —  Girl Can Dream.
Did you like this?
If so, please
bookmark it
,
about it, and subscribe to the blog
RSS feed
.